IMMIGRATION is an exploration of sitting in the predicament of performing alterity. I display tropes of the "Middle-Eastern" female, calling upon orientalist and "exotic" imagery, and exaggerate them to humorous discomfort.
Do I make my own culture sell-able? Am I appropriating myself?
I am taking this "culture" out of context
I am turning this living "culture" into "art"
I am selling this "culture" for your exotic-seeking eyes
I am the food you eat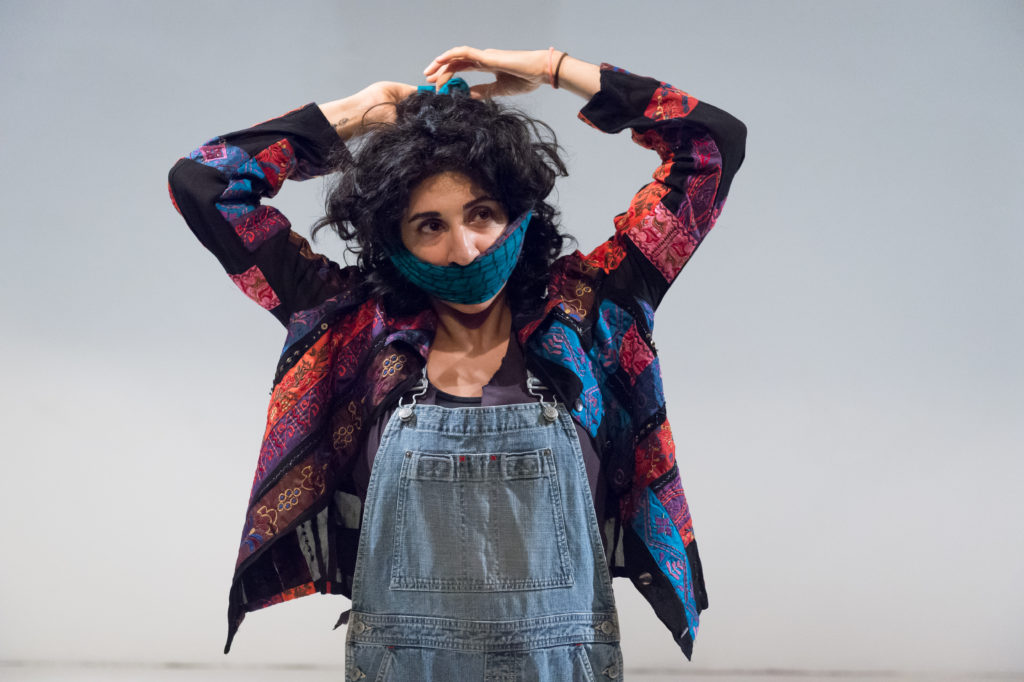 However, simultaneous to the problem of the audience, I use the piece to continually come to terms with that which I don't know about my heritage, my people and our history, as a first-generation immigrant. 
The voice of Forrough Farrokhzad, as she reads her poem "Another Birth," introduces another female, Iranian being into the piece. The voice calls to my moving body, points towards a language and history I don't fully understand, yet lives viscerally inside me. This visceral knowing is what moves me to dance.  Functional, American denim interfaces with my mother's hand-embroidered jacket from Iran, and on my body, this costume feels especially fitting. 
SHADOW (2017)
Presented at The Knockdown Center's Sunday Service, curated by Niall Jones.